Massage Therapy in Sisters
Healing and Feeling Great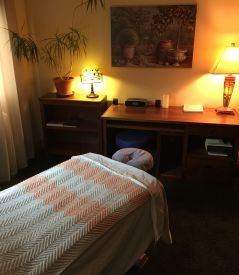 Massage therapy can greatly benefit your healing process and leave you feeling wonderfully relaxed. Anyone is welcome to take advantage of our experienced massage therapy.
Combining Chiropractic and Massage
Dr. Gough may refer you to our massage therapists if she feels your chiropractic care can be complemented by massage. As auto accident victims, in particular, can benefit from massage therapy, we are happy to offer massage and chiropractic from our one location. Dr. Gough and the massage team can then collaborate on your treatment plan to give you the greatest advantage.
Sisters Massage Therapy also serving Bend & Redmond, OR