Meet Dr. Inice Gough
Chiropractic Allowed Me to Live Again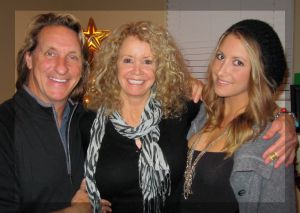 A personal experience with chiropractic changed my life and made me want to become a chiropractor. I was suffering from two ruptured discs and paralysis in my left leg from a bad surgery. I was in a lot of pain. In the following years, it became apparent that surgery was worse than the initial injury! I tried chiropractic and experienced relief from my pain. I was able to start doing the activities that I love again.
I still have severe destruction in my lower back and damage to my leg from surgery, but chiropractic gave me my life back.
Learning about Health
Dr. Gough attended Life University in Marietta, GA for her chiropractic education. There, she was exposed to aspects of health care she hadn't previously seen growing up in a traditional, medically oriented family. She learned a great deal at Life University including different chiropractic techniques and how to give patients the highest quality health care.
''Chiropractic naturally gives you such a rich quality of life without the use of drugs."
Outside of the Office
When Dr. Gough isn't helping patients, she stays active by weightlifting, mountain and road biking and snowboarding. She also competes in Olympic-distance triathlons and duathlons.
I welcome the opportunity to show you how chiropractic can let you lead your best life. Call today! (541) 549-3583