About Three Sisters Chiropractic
Our Vision
Dr. Inice Gough began practicing chiropractic in 1996. Our philosophy is based on the body's ability to heal itself if given the opportunity. Prescription drugs might give you relief from your symptoms, but they don't address the cause of your problems. Your body only needs assistance to let its natural healing abilities work and give you full function.
Wellness for Families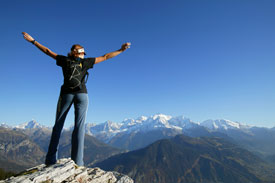 We want you to participate in being a part of your health care. If you're looking to be more active in mind and body, we'll help you get there and teach you how to maintain a strong mind and body. Patients of all ages have found great results with us, even those up to age 100! Chiropractic is a crucial part of maintaining an energetic lifestyle. We also offer help to those with sports injuries.
Treating the Whole Body
When you visit us, Dr. Gough will take a head-to-toe look at your body. We'll start with your feet and work our way up to test for any weakness or imbalance in your body and work on giving you back strength and function. Dr. Gough offers extremity adjustments, so she can give care to each part of your body. Different therapies, like cupping and massage, are also available to complement your chiropractic care and give you faster healing.
We accept Medicare and most major insurance companies.
Let us determine the cause of your pain and make a customized plan to bring you better health. Call today! (541) 549-3583