New Patients at Three Sisters Chiropractic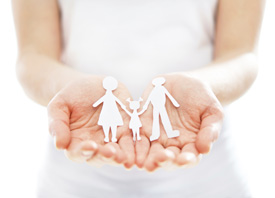 Welcome to Three Sisters Chiropractic! You'll find our patient-focused process to be seamless and pleasant.
Before You Arrive
To save time, we encourage you to download your new patient paperwork and bring it in completed. As we will be taking posture pictures, please wear form-fitting clothing.
ONLINE FORMS »

After meeting Dr. Angell, you'll be taken back to the exam room for a consultation to find out what's going on with your health. Your exam will include the following:
A non-invasive scanning with the surface EMG
A posture analysis
A physical exam
X-rays, if necessary
Dr. Angell will talk to you about whether or not you want to focus on pain relief care or if you're seeking more of a postural correction care.
If you choose pain relief care, Dr. Angell will recommend taking X-rays. If you're opposed to having X-rays taken, he may be willing to adjust one or two times in that area to see if he can provide some relief. If that doesn't help, X-rays will need to be taken.
In the case of postural correction, patients who are seeking that will require that X-rays be taken of their full spine.
We'll also cover financial information so you know the costs of your care upfront. Please allow an hour for this initial appointment.
When you return for the second visit, Dr. Angell will review your X-rays and the posture analysis. Then, he'll discuss a game plan going forward that includes what it would take to improve your posture and decrease your pain. You'll also receive a chiropractic adjustment.
This appointment usually takes about 30 minutes.
Get Started Today
Contact our Sisters clinic today to schedule a convenient appointment!
CONTACT US »
---
New Patients at Three Sisters Chiropractic | (541) 549-3583